I am
finally
getting around to posting about Joa and Andrew's fantastic wedding. As you can see from the pictures there was still green grass and yellow leaves at the time of their wedding, but that's beside the point.
Joa and Andrew tied the knot on Joa's family farm in a teeny tiny Iowa town. It was beautiful. Joa and Andy's creativity and gave this wedding a very distinct style. I thoroughly enjoyed being a part of their day. Here's to the happy
married
couple!
Joa designed this dress. Adorable!!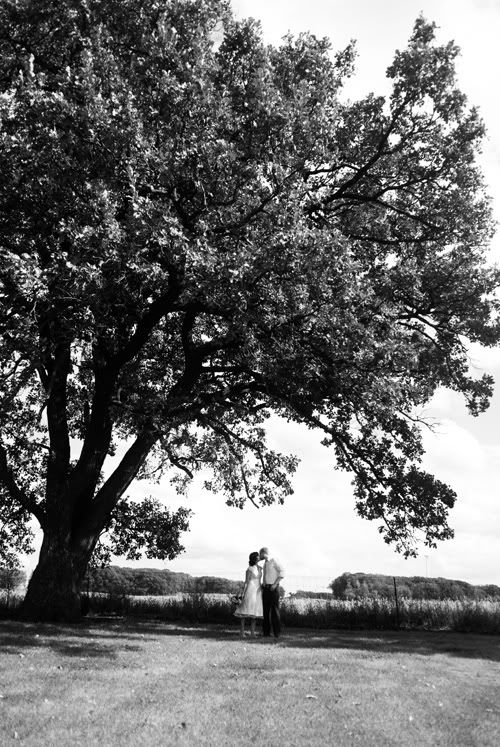 The bridesmaids and groomsmen spent a few moments with Joa and Andy right before their ceremony. Joa's bridesmaids and some family members prayed for her before she walked down the aisle.
Where's that bride?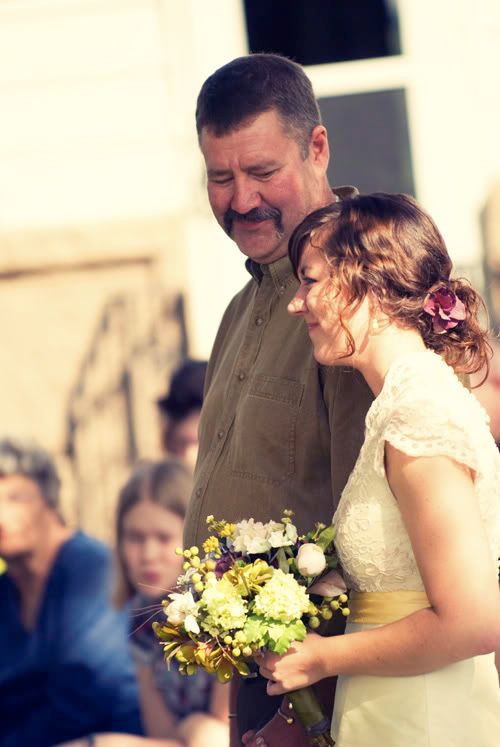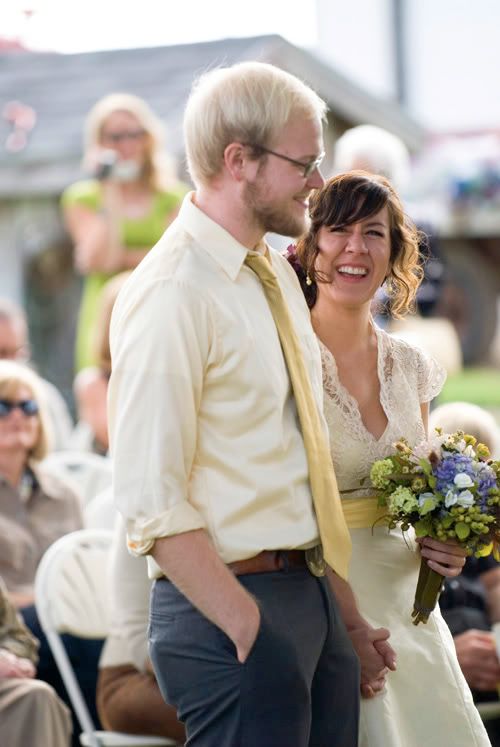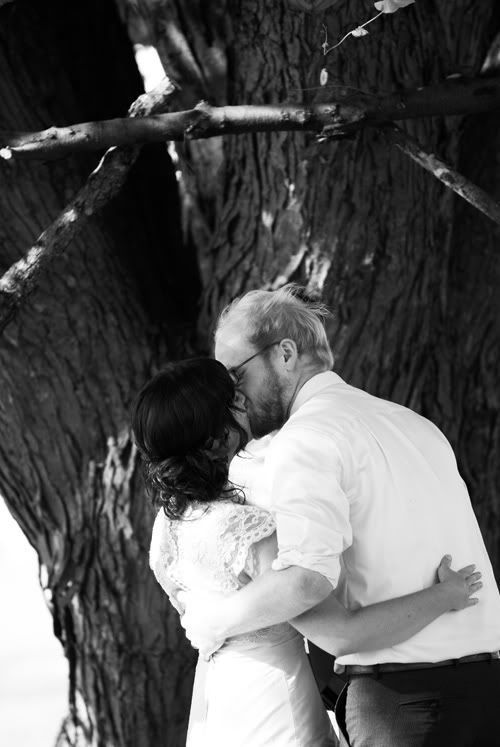 The wedding party took a hayride between the ceremony and reception. I love that bright blue sky!!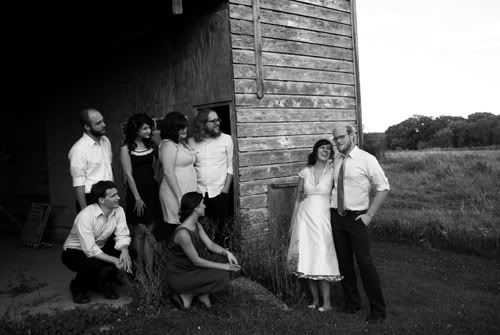 Something fishy was going on back there...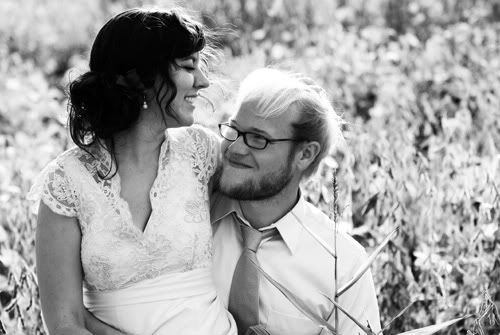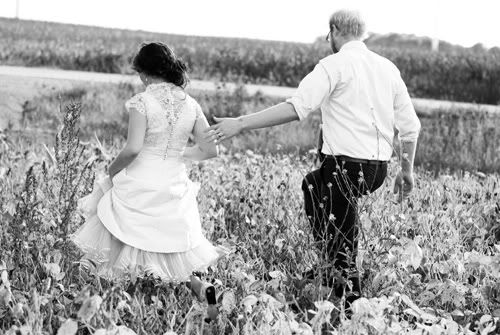 Yum.