Erin and Ryan had a beautiful wedding at the Church of St. Mark in St. Paul and an elegant reception at the Graves 601 in downtown Minneapolis. I already knew from
their engagement session
that Erin and Ryan are a great couple. Let's face it, Ryan's last name and Erin's maiden name rhyme and that in and of itself is a sign that they were meant to be together, right?? I was glad to be a part of the big day! Congatulations again, you two!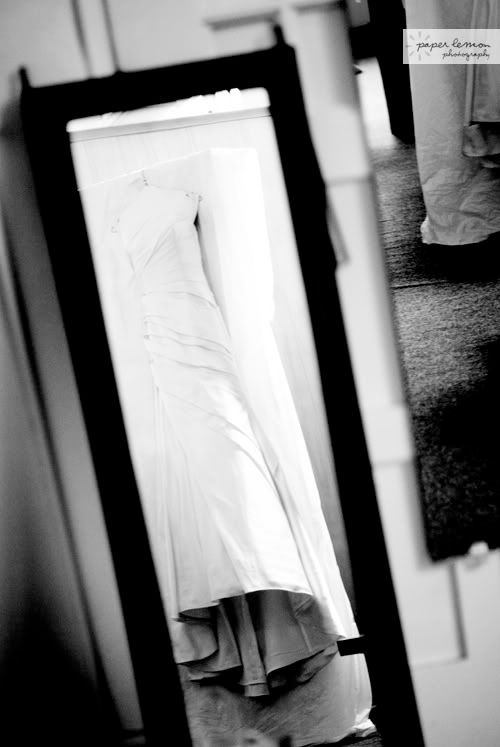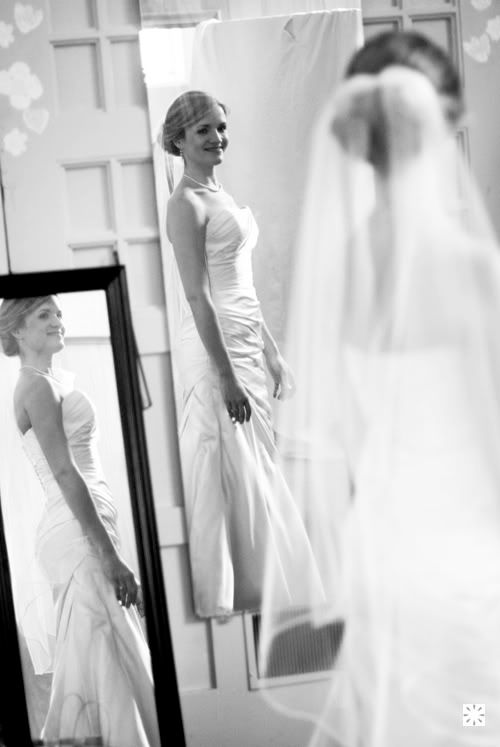 The first meeting...
Step 1: Pick up the groom. Step 2: Almost drop the groom. Step 3: Be REALLY careful while holding the groom.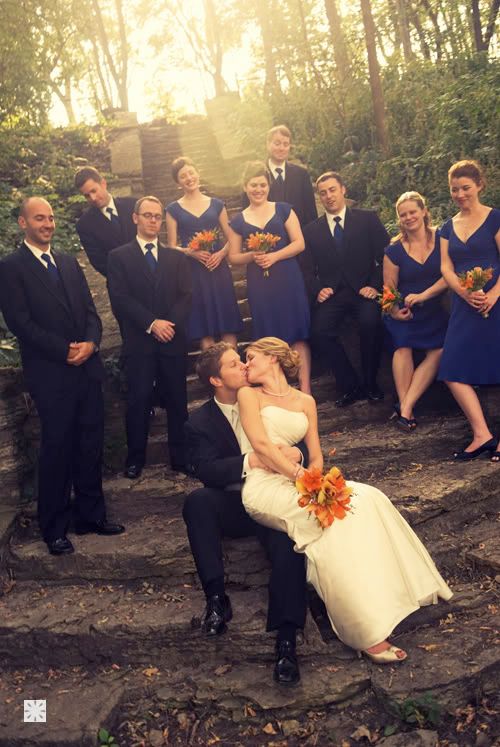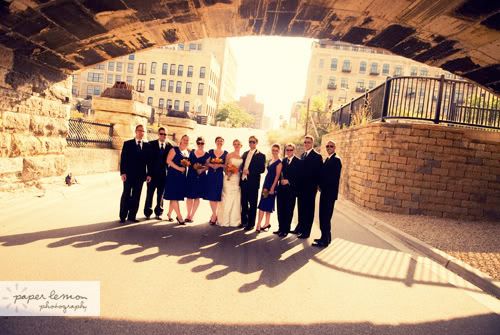 This wedding party took "strike your own" pose to a new creative height.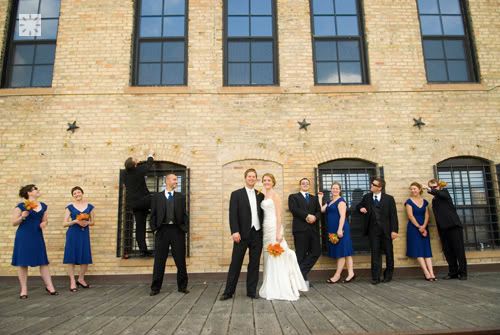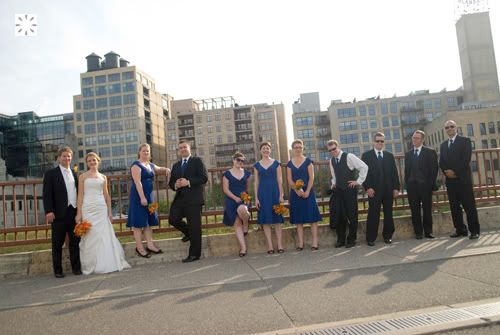 Showing off the lovely bride...
Ryan is shy...can you tell?
I love the inside of the Graves. Very cool!