Megan, Tim and I (oh, and my very nice husband/camera bag carrier) met up in Stillwater last weekend for their engagement shoot. Despite the immense wind and the large crowds of people in town for an art fair, we managed to get some really fun shots. Megan and Tim are delightful. I had a great time photographing them for the afternoon. I'm looking forward to their January 2009 wedding. Congrats, Megan and Tim!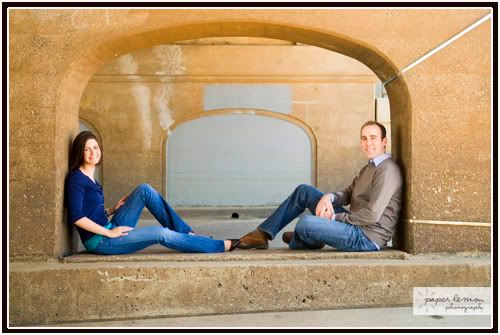 Cute couple, don't you think?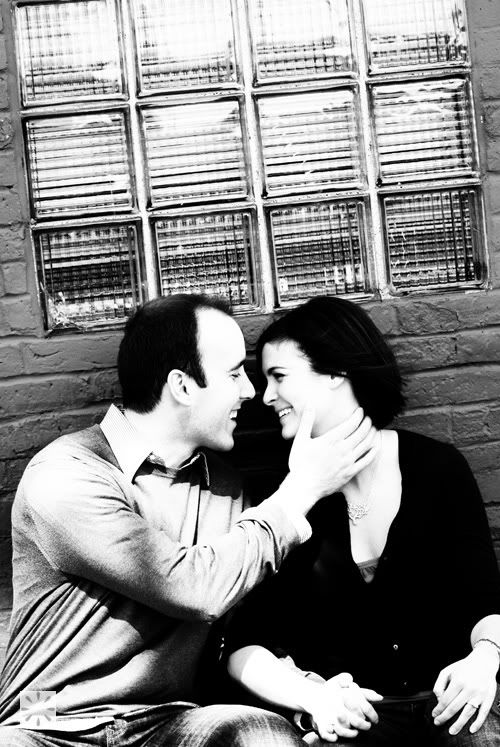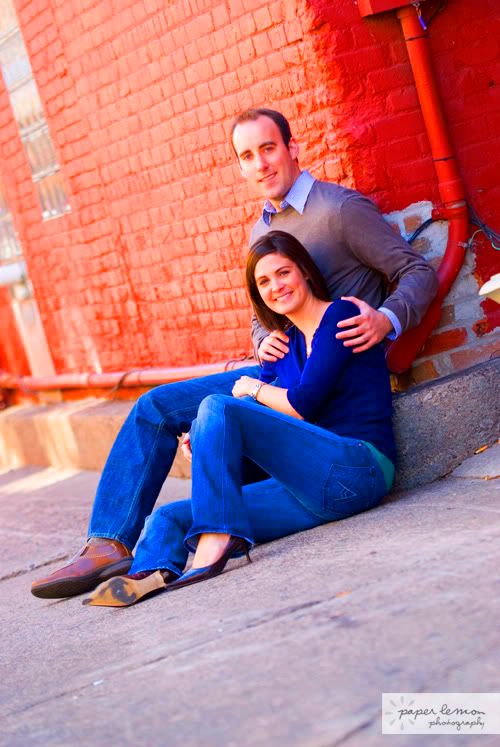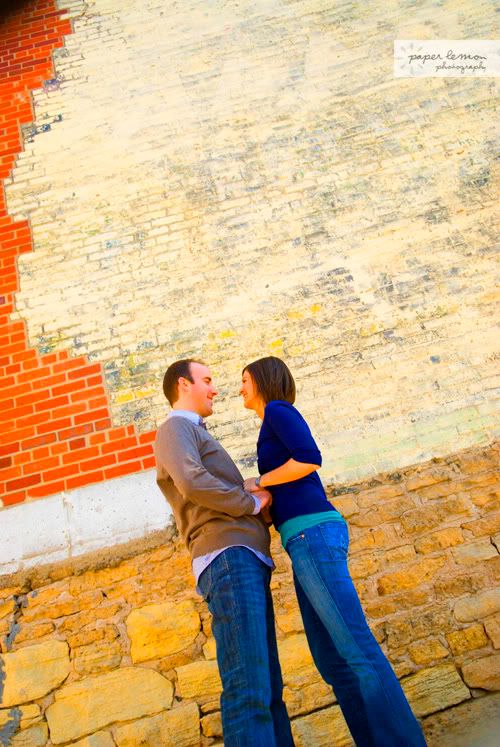 This takes coordination...
A very nice trolley driver let us take over his trolley for a few minutes to get some fun shots.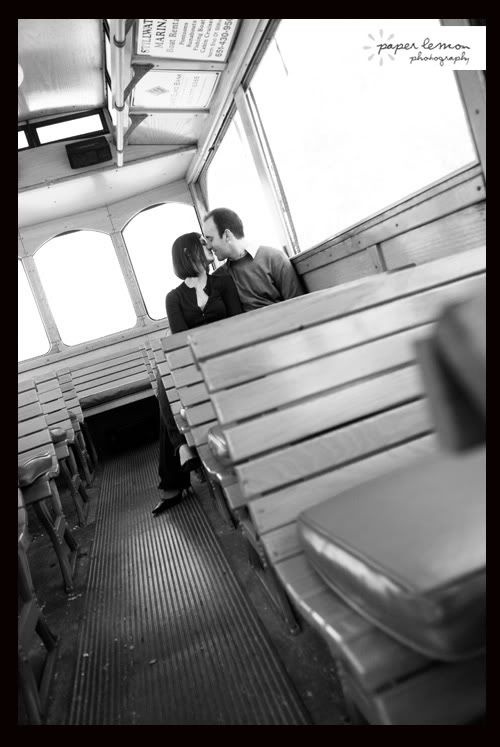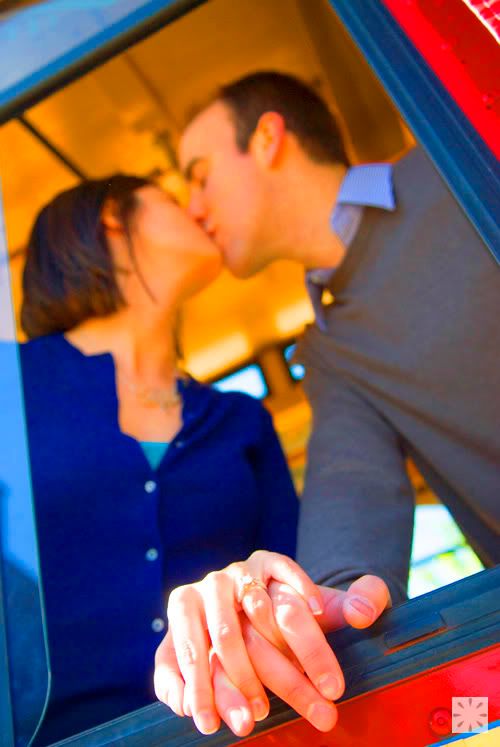 That must have been a sloppy one.