The photobooth has been on the go for the last few weeks!
Stop 1: My husband's cousin's graduation party. (Does that make her my cousin-in-law?). Adrianna is a very cool kid. Not only has she been a part of everything from theatre to the football team at her high school, she was also valedictorian. Congrats, cousin-in-law!
Stop 2: Another grad party. My husband's uncle borrowed the photobooth for the weekend. Even though we weren't at the party, we have certainly been entertained by the pictures. Wisconsin definitely holds some creative photobooth users.
Stop 3: Carrie and Brent's wedding. What a fun reception! Although I don't know Carrie and Brent very well, I can tell they're a great pair. Brandon enjoyed manning the photobooth during their big day and I enjoyed being his loyal sidekick.
4th and final stop: My car. Until we can find a spot to store the photobooth in our not overly large apartment, the photobooth will rest there. We're seriously considering setting it up as a new living room furniture accessory. It could be kind of fun, right? Hm.
Brandon is looking forward to a few more upcoming events. Stay tuned for more photobooth adventures...

You've got to be quick to pull this off!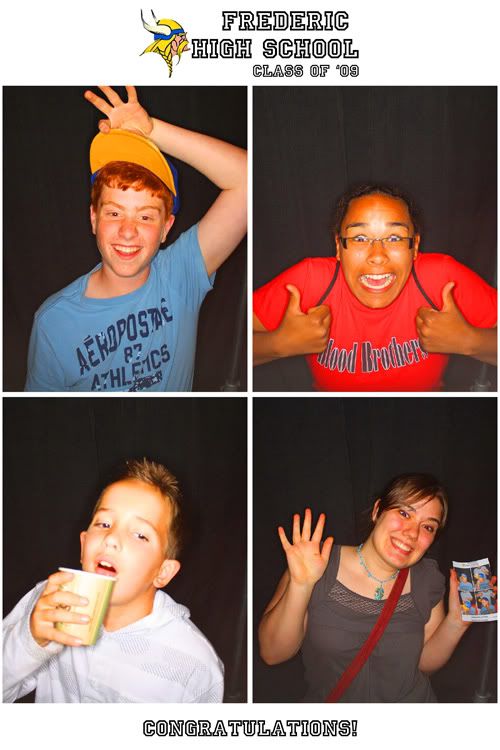 My in-laws.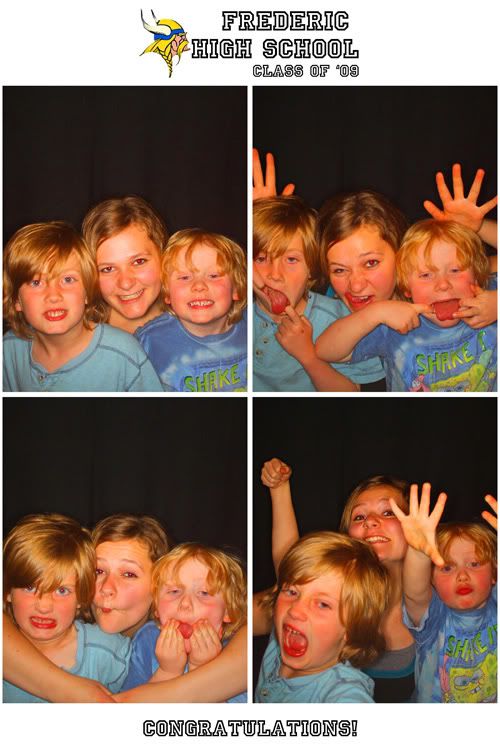 I think it's safe to say that these people win the prize for the first dogs in the photobooth.
I really hope I didn't just give away a secret.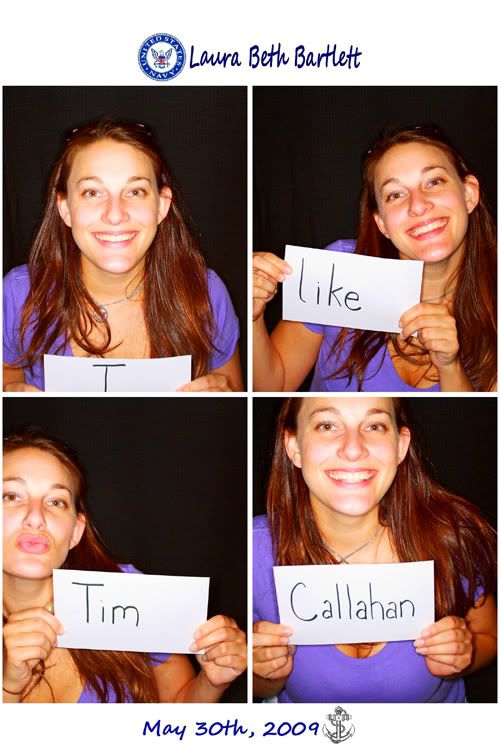 This one makes me laugh. That's the mother of the bride popping her head in!