Heather, one of my very best friends, got married about a month ago. I swapped my camera for a bridesmaid dress for most of the day, but I was able to take just a handful of pictures in the morning while we were all getting ready. Heather's real photographers,
Kim and Chris Moravec
, did a fabulous job capturing the rest of the day. It was fun to get to know this energetic pair of photographers!
Heather and Steve had a beautiful wedding. It was truly and honor to be a part of the day!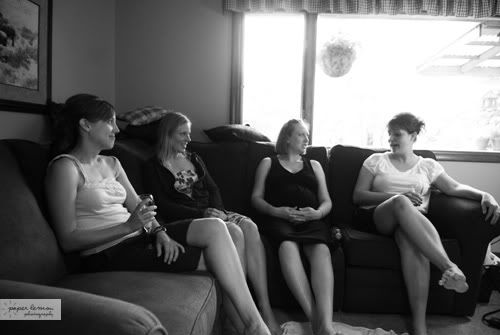 The bride to be!
Showing off the hair to the bridesmaids. It turned out wonderfully!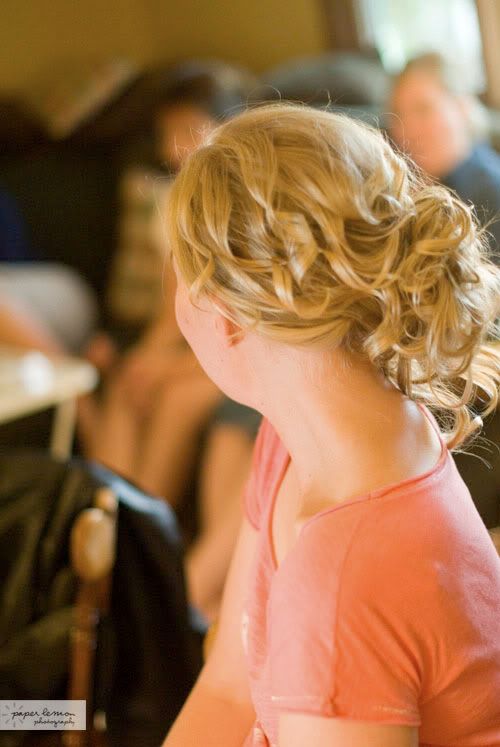 WHOA! This bride is BEAUTIFUL!

Heather's mom Carol. Doesn't she look great?!