I have known my friend Lucia for the majority of my life. We grew up playing card games and watching chick flicks at each other's houses pretty much every weekend. I'm pretty sure we watched
That Thing You Do
and
Return to Me
at least 7 million times. Each.
Lucia is like a sister to me. So, when she had a baby in early September, I quickly declared myself as an honorary aunt to little Ryan Kenneth. And a
very
proud honorary aunt at that.
I happened to have my camera along with me when I visited Lucia and Ryan not too long ago, so we did a little impromptu photo shoot. Lucky for me, I was able to capture a couple of his sweet, sweet smiles.
Ryan is 100% adorable, don't you think?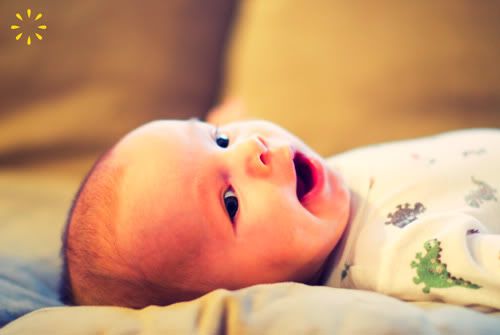 LOVE those little teeny, tiny hands.