Brandon and I just got back from a 3 day backpacking adventure in
Olympic National Park
. To get to our campsite, we hiked 8 miles and gained 2,500 feet of altitude. Ug. The hike was strenuous for us semi-in-shape-non-mountain-climbers, but was completely worth it. We camped on the edge of beautiful Royal Lake surrounded by snow capped peaks. Here are some shots from the adventure:
Wilderness Man.
This is me trying to be
Jim Brandenburg
. I didn't even have to get out the telephoto for this little guy - he came right up to me!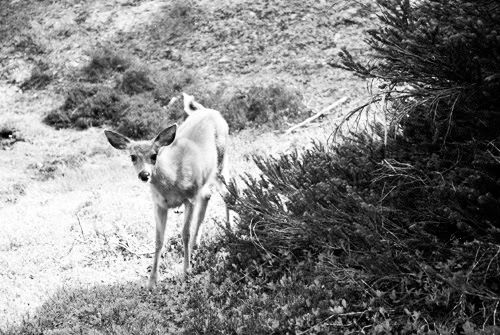 Sandals? Snow? July? None of it makes sense.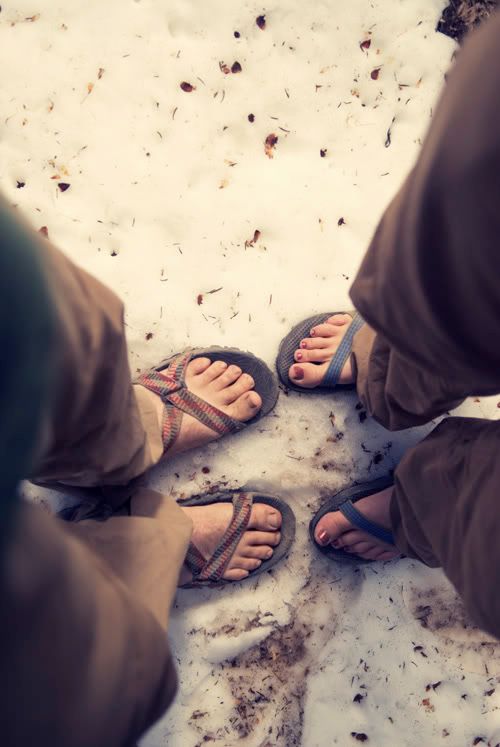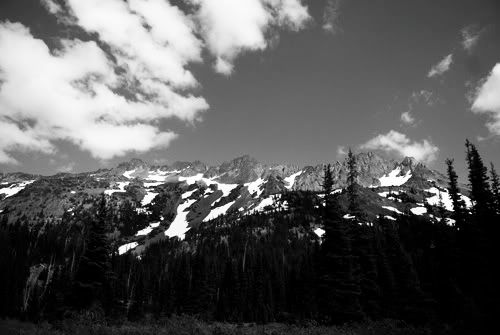 We had to.
Can you find our little teeny tent?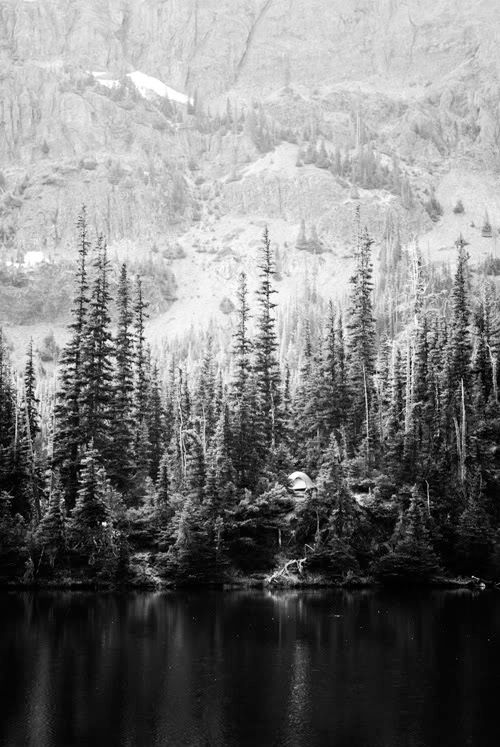 We did it!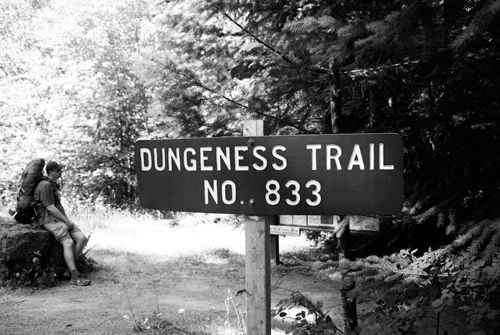 Here's a model of where we hiked. We started at the little black and white dot toward the bottom of the picture and hiked to Royal Basin.