Here are a couple more shots from our trip to Olympic. These were taken at
Hurricane Ridge
.
Gorgeous
.
One the way out of Seattle we stopped at
Mount Rainier
, yet another awe inspiring sight. We didn't get a ton of shots because of cloud cover, but here are a few:
When you see a sign like this, there
has
to be something good coming up.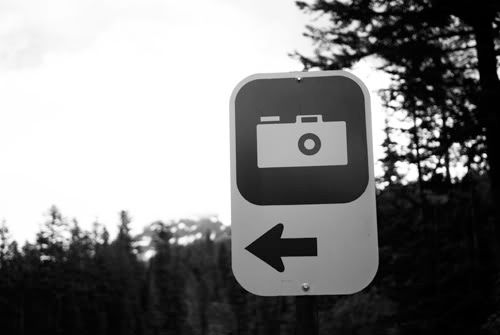 And there was.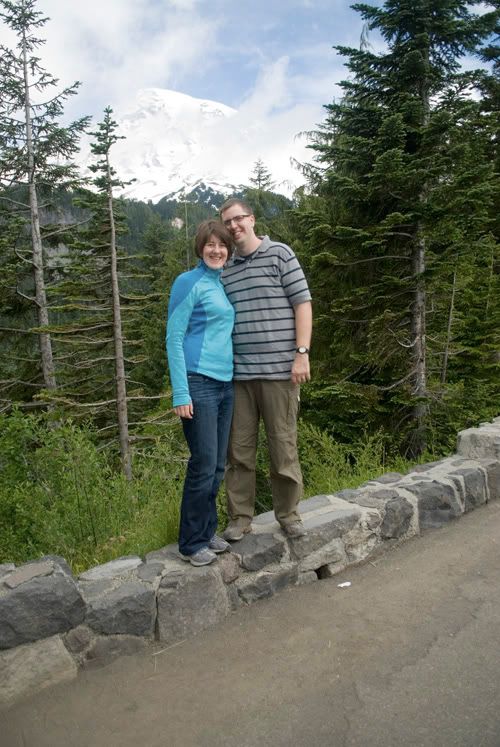 Brandon and I decided that if your camping gear includes a helmet and a snow shovel something is wrong. I guess that's why we don't climb mountains.