Jake and Michelle had their actual wedding on a beach in Florida earlier this spring. Since Jake grew up in Minnesota, they had an additional reception at Mississippi Dunes in Cottage Grove that I got to be a part of. What fun! Although I had never met Jake and Michelle before this event, I had heard lots about both of them from Jake's mom. They are an adorable couple. Thanks for letting me be a part of round 2 of your reception!
No one walked away with grass stains, I promise.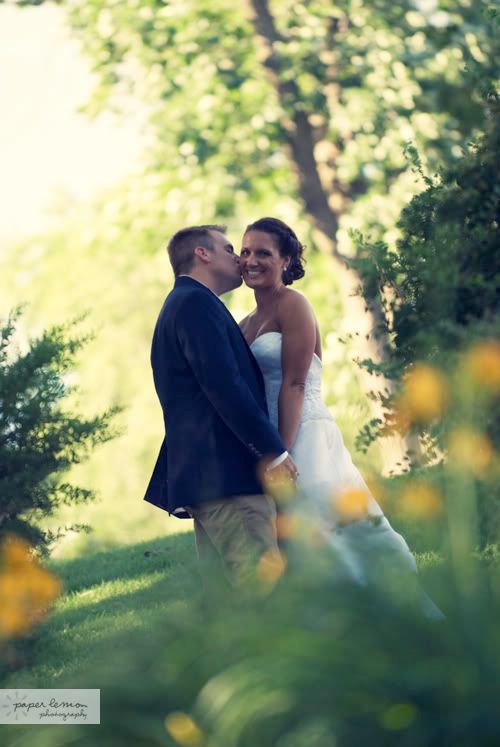 A family cheer: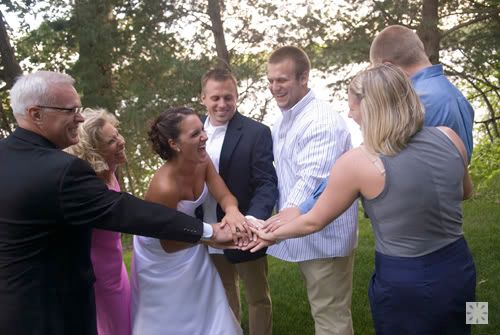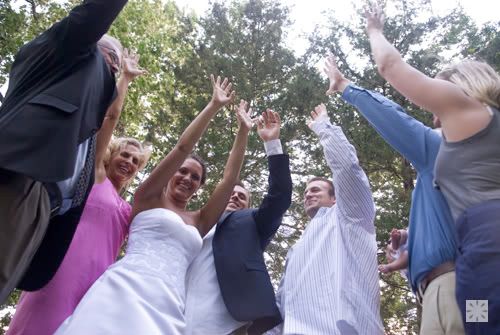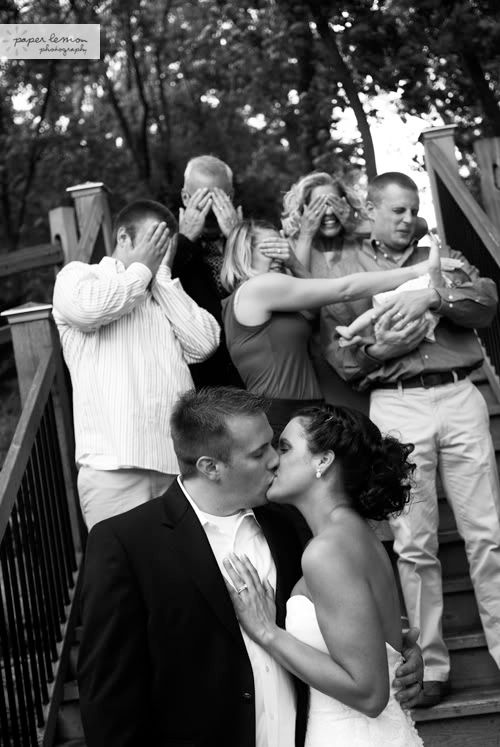 Jake's mom hired this band as a surprise. They were great!