I love taking pictures in the fall. (Who am I kidding...I love taking pictures in general.) Because of my crazy health in the past couple of months and the fact that I'm busy learning how to be a new mom I haven't been able to take on a whole lot of clients lately. So...I've decided to start carrying my camera with me on a more regular basis to document life. After all, pictures can tell great stories and great stories surround us every day.
To kick off this new picture taking venture, I whipped out my camera at my grandparent's house last weekend. My grandpa, dad, and husband were working on building a railing for my grandpa's new deck. Here are a few shots of the crew and the day:
My grandma supervising the crew:
My grandpa is good at giving directions.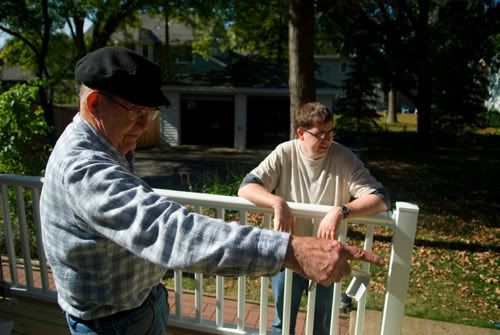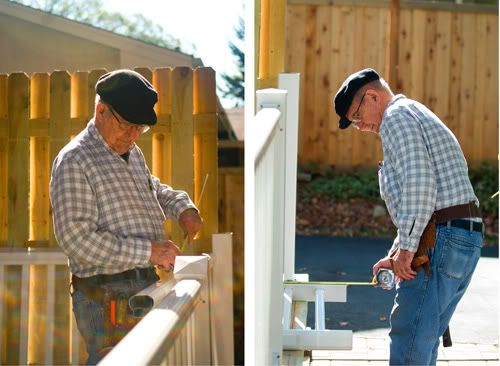 This takes talent, don't you think?
This leaf has found a nice home on the new deck.
The finished railing!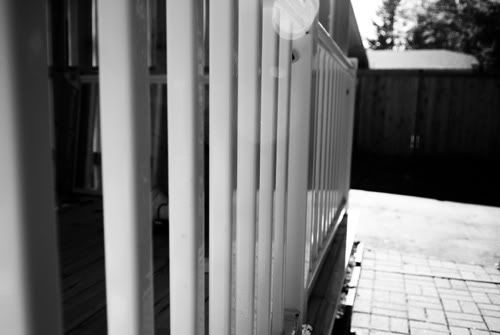 Lunch break: