My goal is to take pictures of Nora each month (and hopefully post a few each time as well!).
Here she is at one month old way back in October: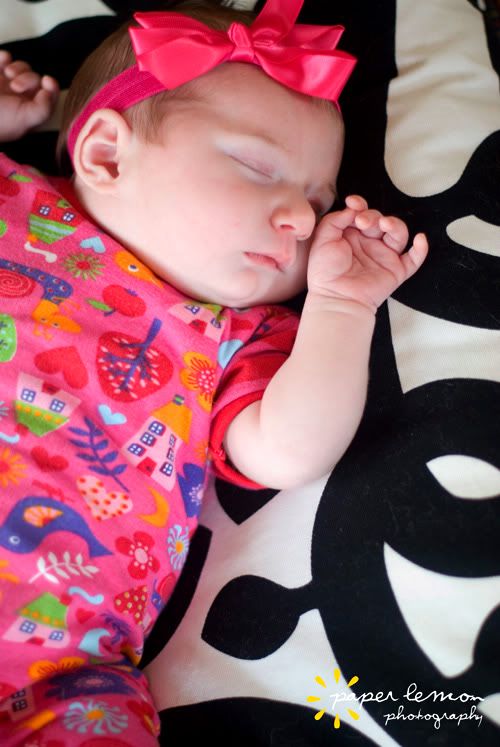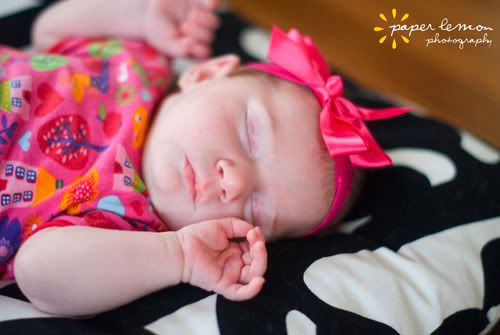 Here was my attempt at being creative with Scrabble letters again…
just like when I was 20 weeks pregnant.
(Side note: my baby bump was A LOT quieter than the product in these pictures!).
Here are a couple of pictures from my first attempt at Nora's 2 month shoot:::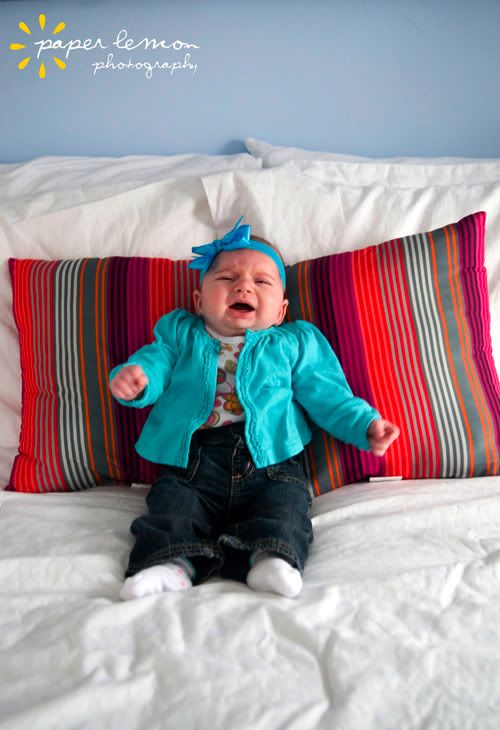 Nora has started smiling, but I have yet to capture it on camera. It's a good thing she's smiling to brighten our lives, because I have been seeing this face quite a bit lately:::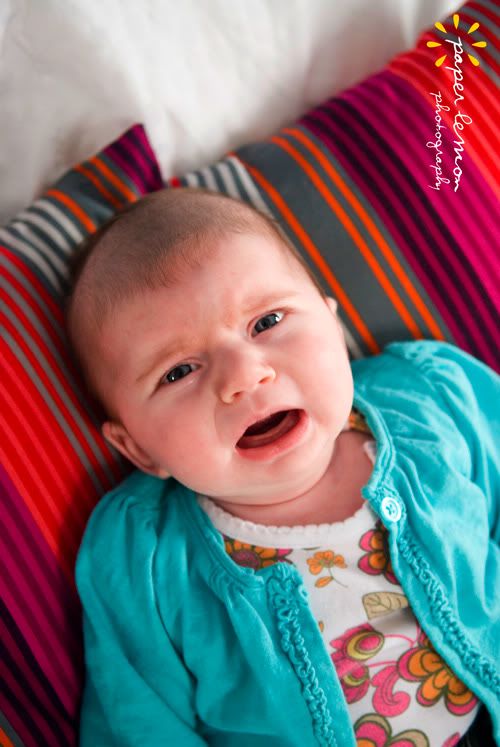 2 month photo shoot attempt #2: