Remember
my new adventure?
I'm in the process of working on a documentary photography project for my Master's degree. I have chosen the subject of local organic farming for my topic. As this is the start a new season of farming, I have started exploring a few places to take pictures. Roger Browne from Rising Sun Farm in River Falls, Wisconsin was nice enough to let me visit his farm a few weeks ago. The day was cold (I could see my breath while taking pictures outside!), wet, and rainy, but I was still able to capture some pictures that describe the start of the season at Rising Sun. In addition to that, I learned all sorts of things about farming from Roger, who has been practicing farming for 30 or more years.
I look forward to returning to Rising Sun Farm to watch the season unfold this summer!
This is a view inside the hoop house. It's hard to believe that some of these plants will be several feet taller than me by the end of the season!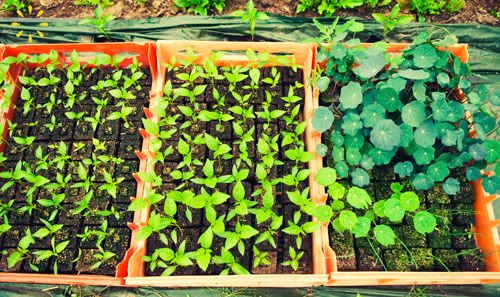 Uncovering the strawberries:::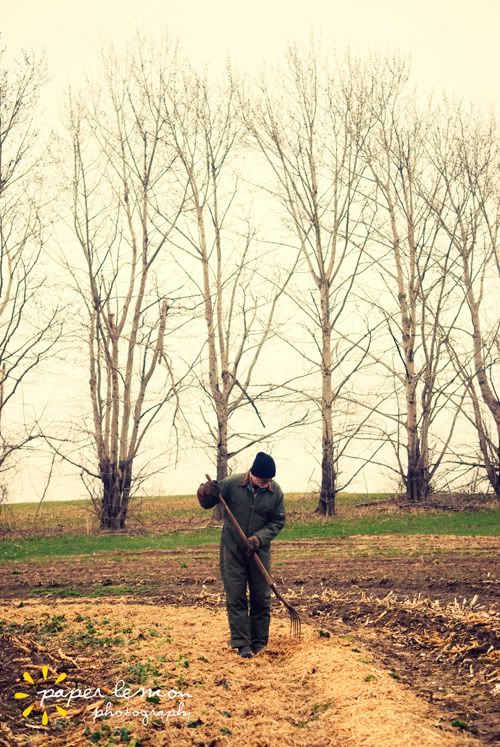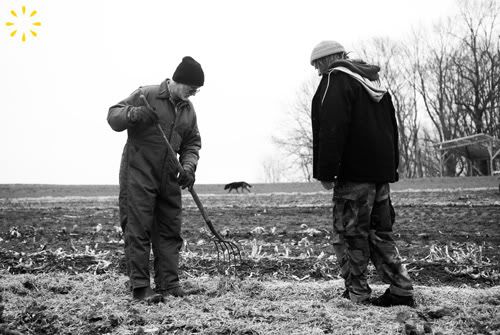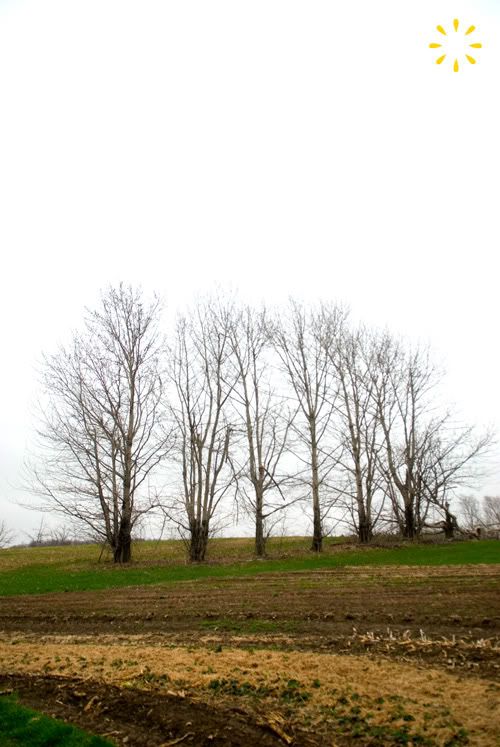 Roger has somewhere around 75 chickens. He has a mobile chicken coop that can be moved up and down the crops (along with the chickens!) to help fertilize the soil. These chickens also produce some pretty delicious eggs!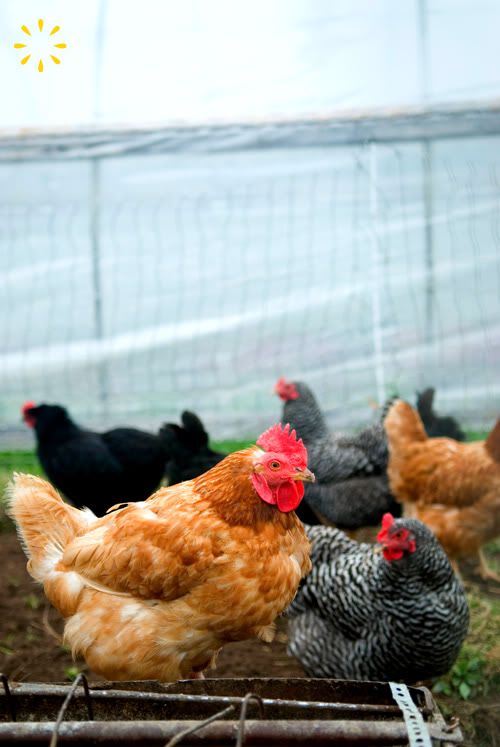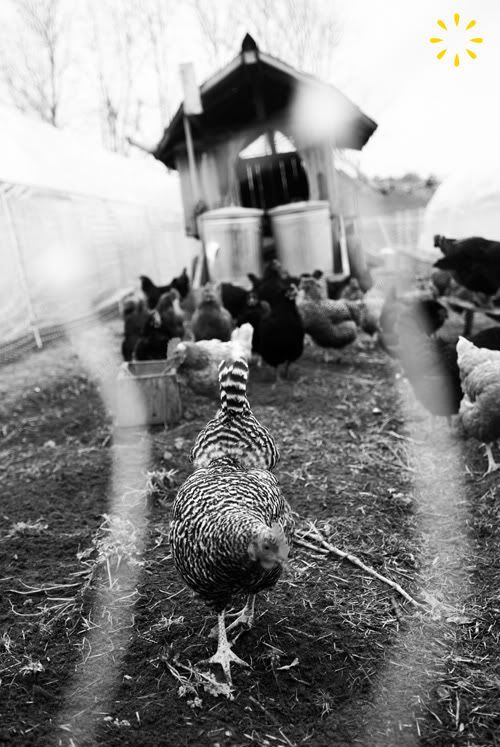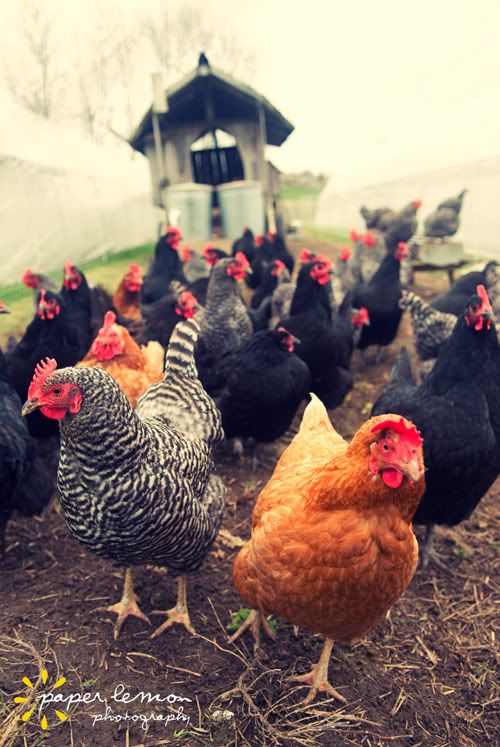 Seeding:::
There was lots of this going on the day I was at Rising Sun.