I am finally getting around to posting some photos of my visit to
Fox and Fawn Farm
in New Germany, MN. I think I picked the chilliest day of the summer back in June to photograph there! If I'm remembering correctly, I was wearing about 4 layers. Brr!
Nina and Red are long time friends of mine and I always enjoy visiting their place and watching them in action. Their farm is beautiful and welcoming and full of yummy things to eat.
Thanks for letting me come and take pictures!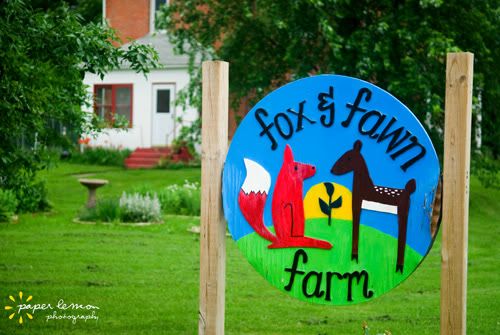 Nina + garlic scapes: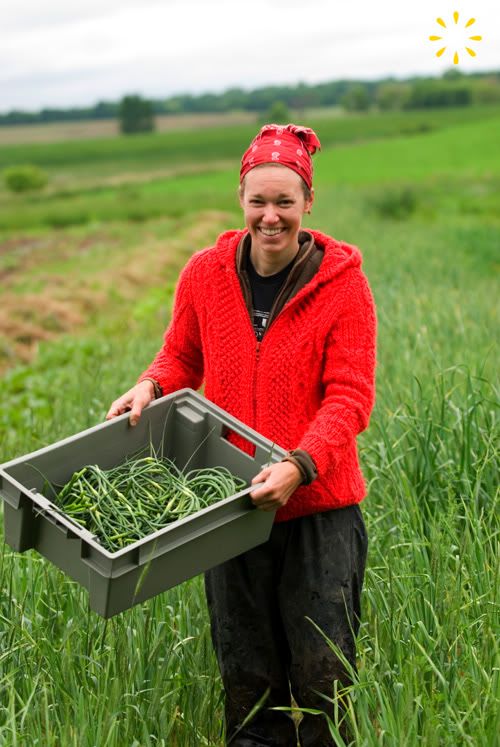 This is Henry, the official farm dog. He is puzzled by my picture taking.
Weeding the onions: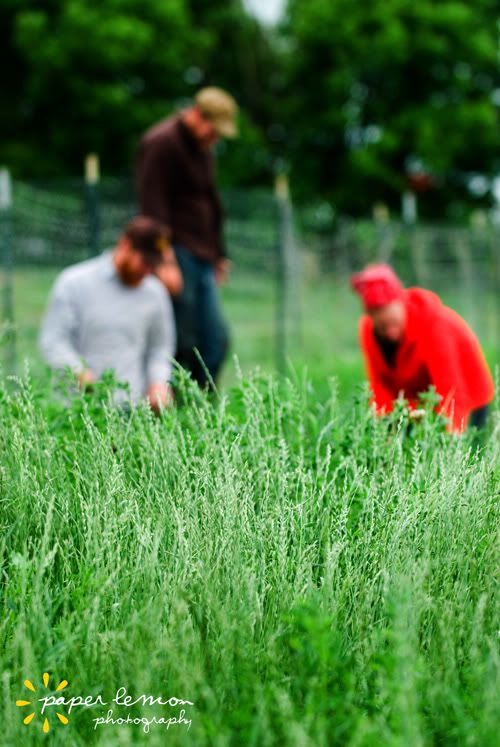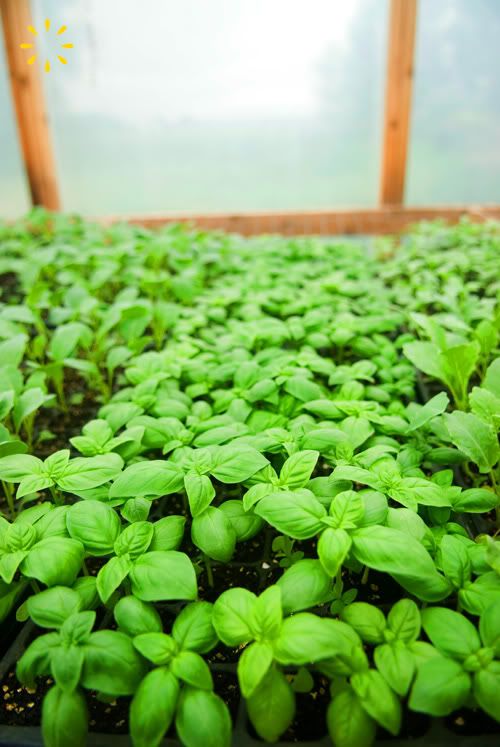 The day I visited was a wee bit muddy thanks to all of the rain we got in June: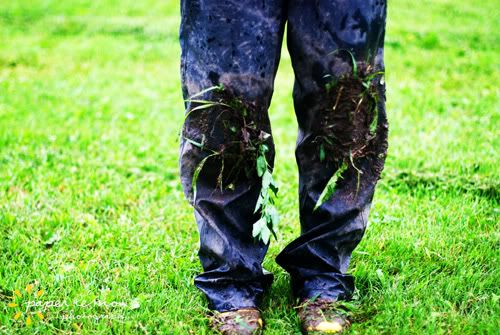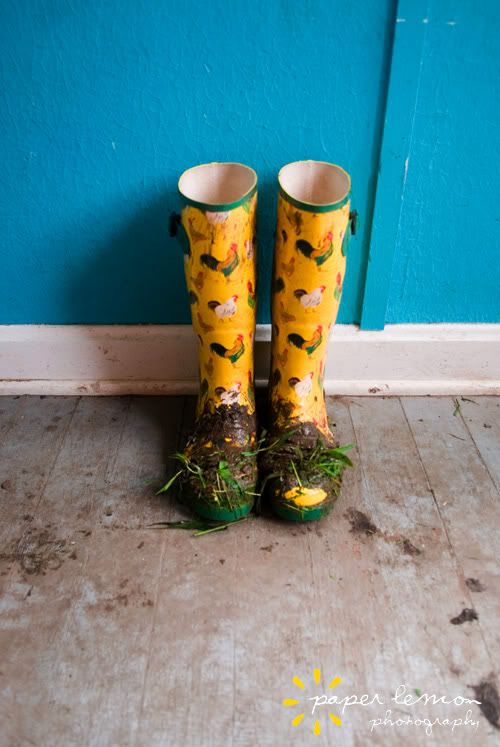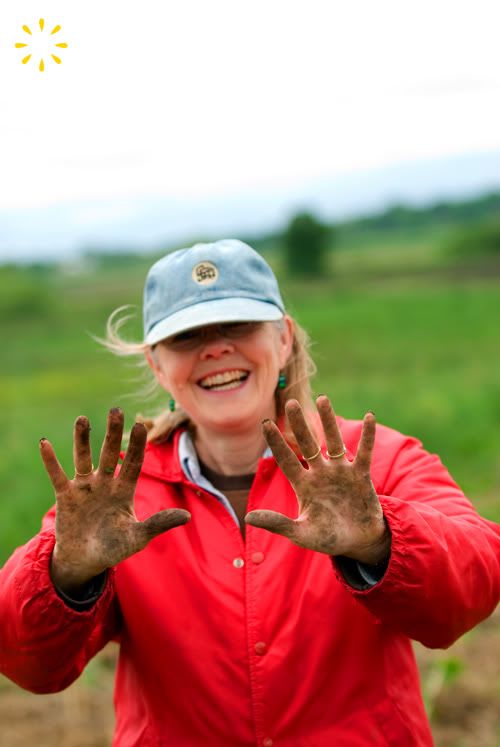 Nina and Red were preparing for their first delivery when I visited. Here's Nina labeling the boxes for people who have shares in the farm.
Red and his scythe: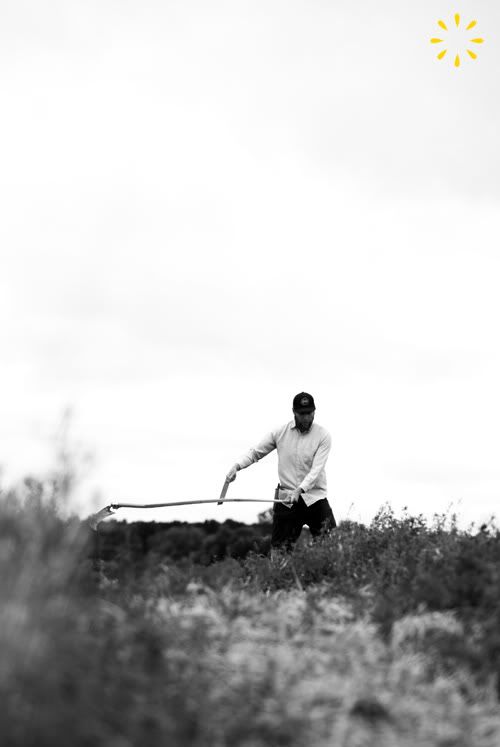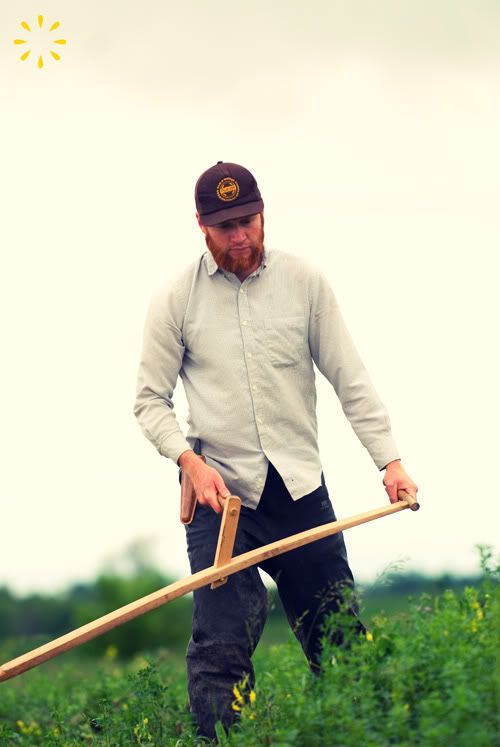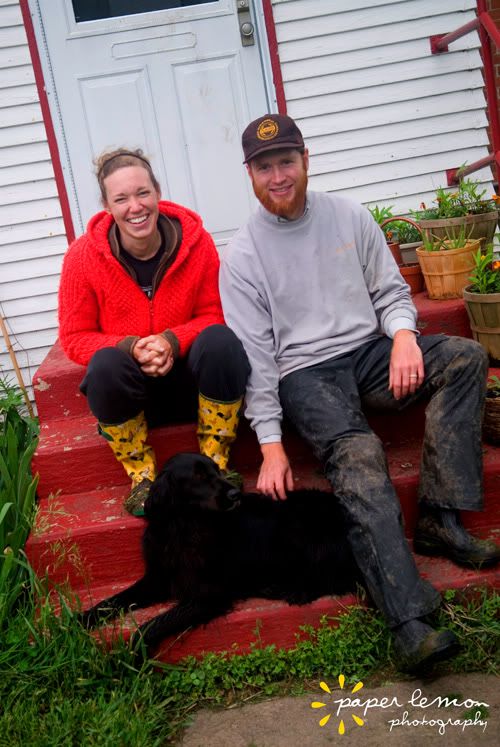 I think this picture makes clear who is really in charge of the farm: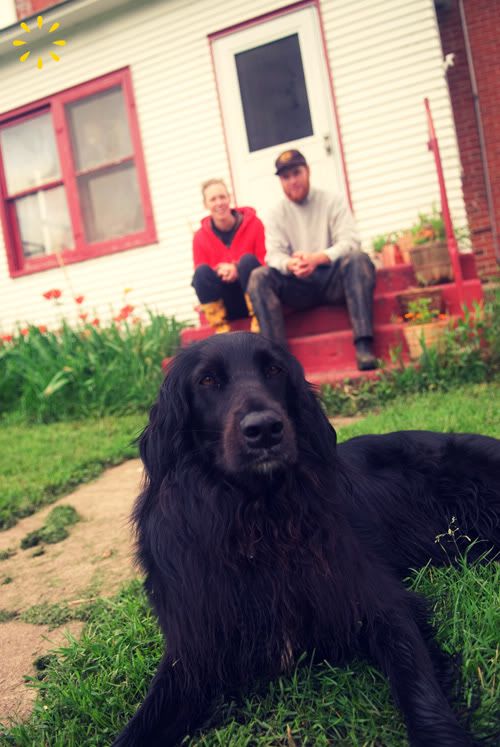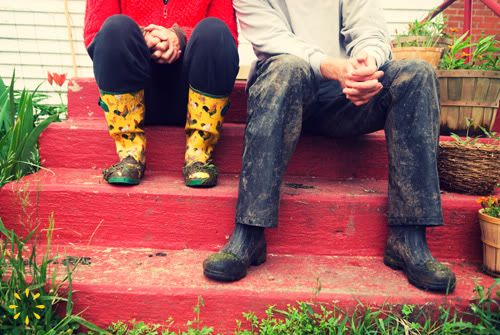 Be sure to check out Fox and Farm's website by clicking
here
.