My lovely daughter is almost 7 months old, so I figured it was about time to post some new-ish pictures of her. (I've been meaning to do this for the better part of 3 weeks, but with all of the sitting up on our own, solid food eating, toy grabbing, and belly laughing, things have been busy around here.)
I
love
spending my days with this tiny chick.
Nora likes headbands.
I think baby headbands are about the most adorable thing since sliced bread and I make Nora wear them at every chance I get.
Hoodlum in pink: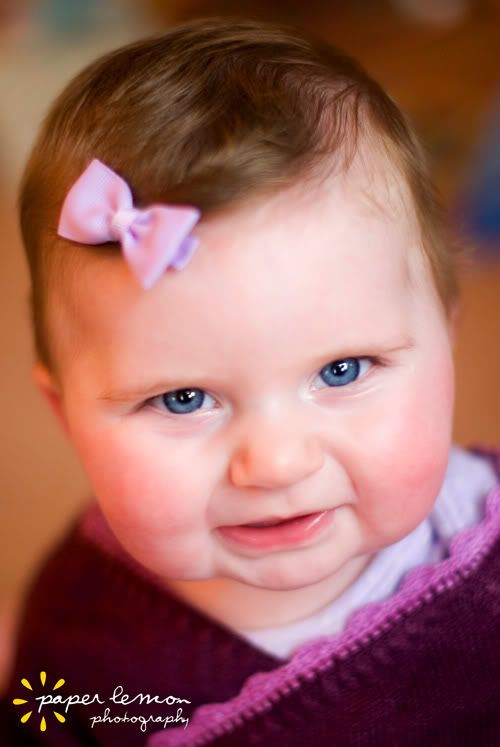 Stripey tights and sparkly shoes? Yes please.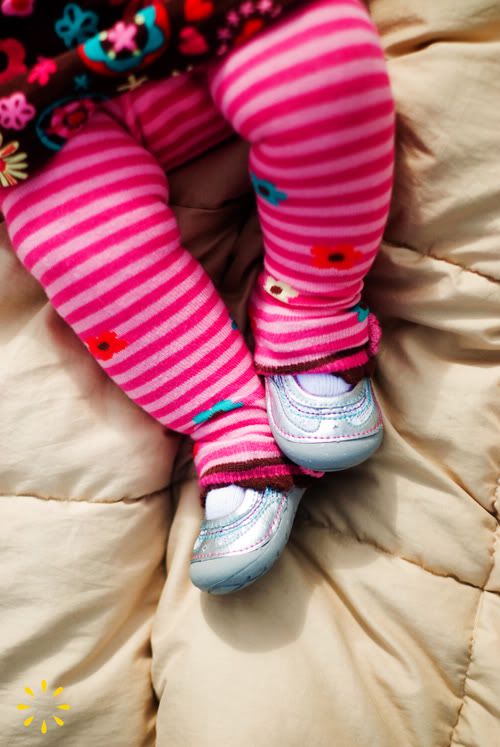 Poor Nora had a bit of a cold when I took this picture (hence the slightly red eyes). What a good sport.